Recently I've been working on a small project called Build Buttons. Build Buttons is a website that let's you quickly create buttons for sharing and promoting content. You can use Build Buttons to create Facebook 'Like' or 'Follow' buttons, LinkedIn 'Share' buttons, Google +1 buttons, GitHub Star, Fork and Follow buttons and more. Here's how it works.
First, go to www.buildbuttons.com: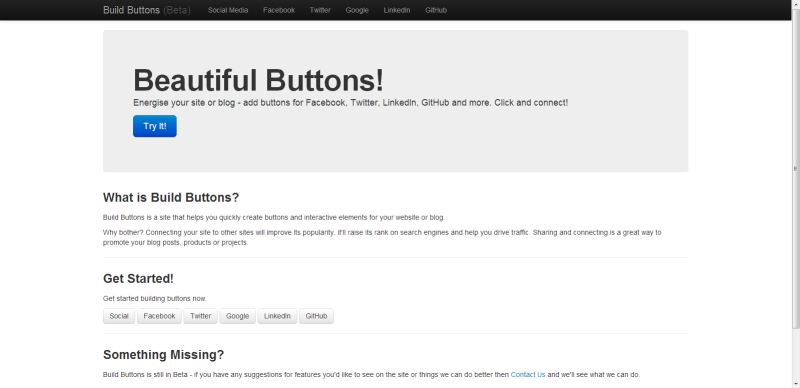 Now choose the kind of buttons you want, in this example we'll select 'Social Media' from the top menu: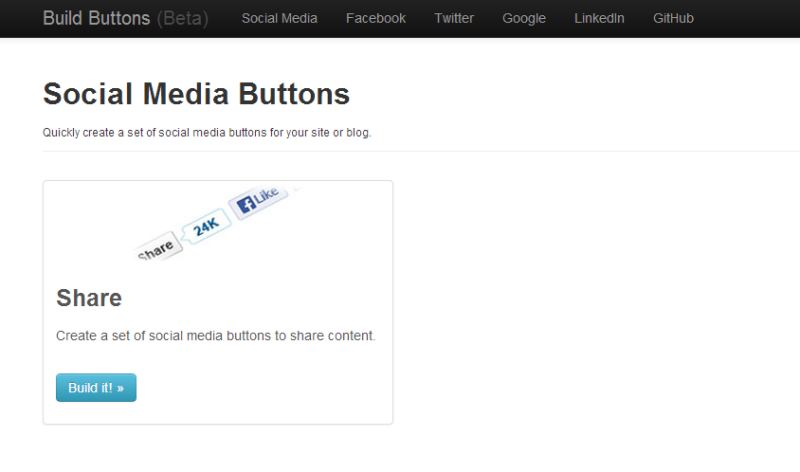 On each category page, there's a list of the different types of buttons that can be built. Social Media includes the 'Share' button set. Click 'Build It!':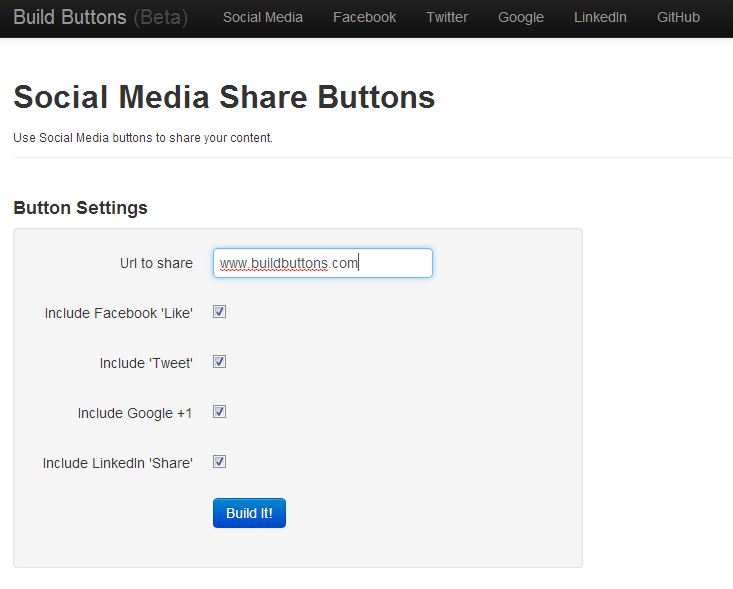 Now just fill in the details to customise your buttons, enter a URL and select the sort of buttons you want to include. When you're ready to see how your buttons look, choose 'Build it!':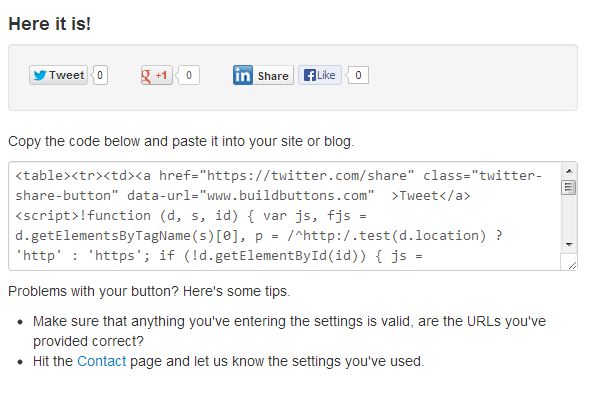 You get a working preview of how your buttons look, and a text box that includes the HTML you need to drop into your webpage or blog, easy!
Build Buttons has quite a few different types of buttons you can create. You can:
Create a set of social media buttons

Create Facebook Like and Follow buttons
Create Google +1 buttons
Create LinkedIn Share buttons
Create GitHub Star, Follow and Fork buttons